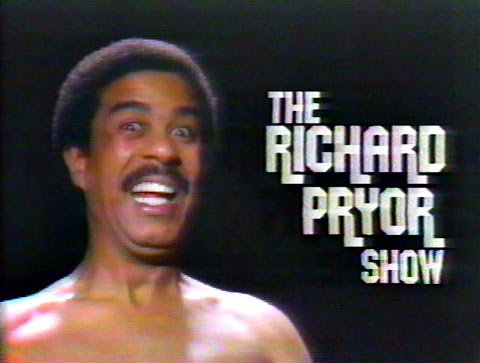 He appeared nude? No wonder the censors didn't like him! :)
As a child of the late 70s, I was never exposed to much of the stand-up comedy of Richard Pryor, which may or may not be a good thing. I'm more familiar with his acting roles, of which there are many to be proud of: Bustin' Loose, Silver Streak, Stir Crazy, The Muppet Movie, The Toy, Moving and Superman III, to name a few.
Did I tell you that I auditioned for a role in "The Toy?" Yes, me and several million other "Toys 'R' Us" shoppers! It was a promotional gimmick for the film. They took a photo of me next to a big poster of Jackie Gleason (who also starred in the film) and then -ahem- sent the photo to the casting people. Right. After seeing the movie, I'm not too disappointed I didn't get the part. I couldn't have saved the film. :) On the other hand, what an honor it would have been to work beside Pryor and Gleason! Does anybody still have their Polaroid shot taken next to the big poster of Jackie Gleason?
As for Richard Pryor, his humor and talent added a lot to those films. I can only imagine him bracing himself as he walks into Heaven and saying, "That's right, that's right, we bad. . ."
The picture is from an article at
www.tvparty.com/pryor.html